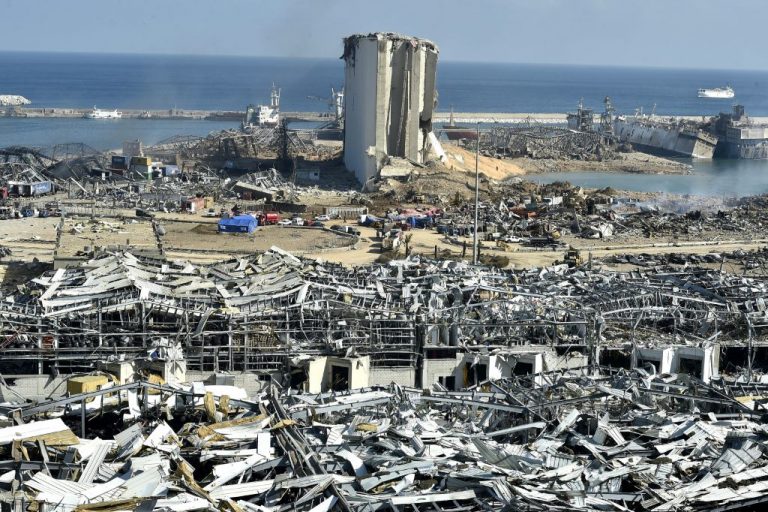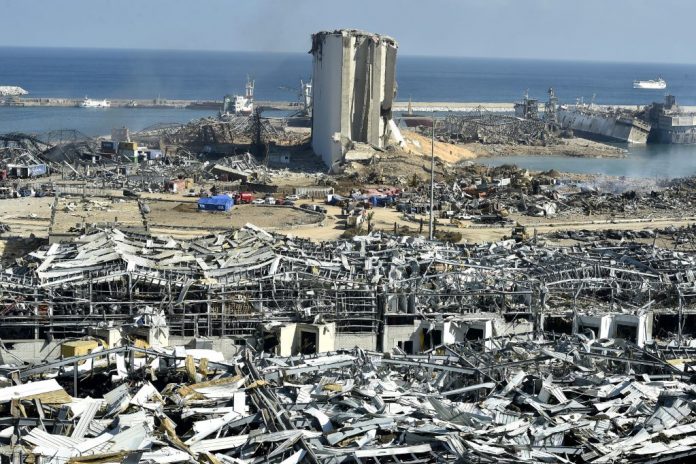 I jučer, dan nakon eksplozije, stanovnici Bejruta još su bili u šoku. Kada su ujutro vidjeli razmjere strahote koja ih je zadesila, jednostavno nisu mogli vjerovati.
"Nakon što sam ujutro otvorio oči, molio sam Boga da je to bio samo ružan san, ali pogledavši kroz prozor, moj san postao je java", kazao je za Večernji list Hassan Kazma, stanovnik Bejruta koji živi 15-ak kilometara udaljen od mjesta eksplozije.
"Bilo je to kao u apokaliptičnim filmovima. Nakon prve eksplozije pomislio sam da je potres, nakon druge da nas je pogodila atomska bomba. Prozori su mi na kući popucali, kao i zidovi, a slike su ispale… Bilo je to strašno, trčali smo po kući ne znajući što nas je snašlo i gdje da potražimo zaklon i od čega. Još sam u šoku i ne mogu vjerovati što se dogodilo. Na sat sam vremena samo sklopio oči i molio Boga da to bude samo san", još u šoku i strahu za svoje prijatelje s kojima ne može stupiti u kontakt govorio je Kazma.
"Mnogi su moji prijatelji nestali. Iskreno se nadam da su među ranjenicima, a ne među mrtvima. To što je zadesilo Libanon najgora je katastrofa koja je zadesila našu zemlju", kazao je Kazma.
Prizor je doista zastrašujući. Dijelovi Bejruta u prekjučerašnjoj eksploziji doslovno su sravnjeni sa zemljom, a razmjeri katastrofe najbolje se vide na snimkama snimljenim dronom. Ulice grada izgledaju kao da je na njih pala nuklearna bomba. Spasilačke ekipe su i dalje na terenu te osiguravaju područje jer se vjeruje da ima još ljudi koji su zarobljeni ispod ruševina. Prema izvještaju Crvenog križa, zasad je više od 100 mrtvih te 5000 ozlijeđenih. Međutim, te brojke nisu konačne jer se mnogi ljudi vode kao nestali i ne zna se sigurno jesu li mrtvi ili živi.
Hrvatski pomorci u Bejrutu
Samo 500 metara od mjesta stravične eksplozije u luci u Bejrutu našli su se i Hrvati. Jedanaest hrvatskih pomoraca brodom je pristalo u luku samo nekoliko sati prije eksplozije, a jednog od njih eksplozija je ozlijedila.
Samo 500 metara od mjesta stravične eksplozije u luci u Bejrutu našli su se i Hrvati. Jedanaest hrvatskih pomoraca brodom je pristalo u luku samo nekoliko sati prije eksplozije, a jednog od njih eksplozija je ozlijedila.
Kaže da je teško opisati što se dogodilo. "Jako neugodno iskustvo jer teško je opisati riječima tu detonaciju i udar koji nastaje nakon eksplozije. Nama su se na mostu iskrivila vrata i sreća što su svi bili u nadrgrađu. Jedino je jedan gospodin bio kod vrata i ona su mu ozlijedila ruku, no nadam se da će on biti ok", ispričao je. Pomorac je dodao i da su najopasnije "krhotine koje su letjele na sve strane".
"To su veliki komadi željeza, kao rakete i geleri. To da vas pogodi na licu mjesta ste mrtvi. Cijela luka je puna tih krhotina, ta detonacija je premještala cijele kontejnere po deset metara. To se ne može opisati riječima", kaže potreseni pomorac.
Među pomorcima u Libanonu naši su pomorci iz Aljmaša, Rijeke, Šibenika, Splita, Dubrovnika i Zadra, doznaje Morski.hr.
"Ja sam u luci, cijela je zona ograđena. Uokolo je sve razrušeno. Ima nekoliko Hrvata za koje znam u komercijalnom dijelu luke u Bejrutu. Čujem da su svi dobro. Doduše, jedan je prebačen u bolnicu s lomom ruke, ali je isto ok", započinje priču o stravičnoj eksploziji u luci u Bejrutu Hrvat koji se tamo nalazi.
Kaže da je u krugu nekoliko kilometara sve uništeno. "Bilo je užasno. Zvuk je bio neusporediv s bilo čim drugim što sam do sada čuo. Detonacija i shockwave koji je uslijedio je savio željezo i lomio stakla na objektima udaljenima i nekoliko kilometara", opisao je za dnevnik.hr.
Brojne snimke ove katastrofe šire se internetom
Zabilježen je trenutak kada fotograf snima mladenku na dan njezina vjenčanja. Sretna mladenka na početku pozira na trgu. Snažan udar u jednom trenutku prekida snimanje zbog kojeg su popucala stakla na kućama i trgovinama.
Fotograf Mahmoud Nakib ispričao je kako je čuo prvu eksploziju, ali nije se previše zabrinuo jer je zvučala kao da se dogodila vrlo daleko, pa je nastavio snimati mladenku, Israu Seblani, sve dok grad nije pogodila druga eksplozija, javlja CNN.
Ljutiti stanovnici traže odgovore o eksploziji
Stanovnici Bejruta prozivaju u četvrtak libanonske vlasti izražavajući ljutnju zbog, kako tvrde, nemara koji je doveo do snažne eksplozije u bejrutskoj luci koja se dogodila u utorak.
Predsjednik Michel Aoun kazao je da je eksploziju izazvalo 2,750 tona amonijeva nitrata koji nije bio sigurno uskladišten u lučkim skladištima, javlja jutarnji.hr.
Brojni stanovnici optužuju vladu za korupciju, nemar i loše upravljanje, prenosi BBC.
Vlada je u srijedu objavila da je jedan broj lučkih dužnosnika stavljen u kućni pritvor dok traje istraga o eksploziji.
Vrhovno vijeće obrane inzistiralo je na tome da se oni za koje se utvrdi da su odgovorni suoče "s maksimalnom kaznom".
Amonijev nitrat, koji se koristi kao gnojivo u poljoprivredi ali i kao eksploziv, bio je navodno u bejrutskim lučkim skladištima šest godina nakon što je iskrcan s broda 2013.
Čelnik bejrutske luke i čelnik carine kazali su za lokalne medije da su se u nekoliko navrata obraćali pravosuđu tražeći da se kemikalije ili otpreme negdje u inozemstvo ili prodaju kako bi se osigurala sigurnost u luci.
Glavni direktor luke Hassan Koraytem kazao je za tv kanal OTV da su bili svjesni da je riječ o opasnom materijalu, kada je sud prvi put naložio da se teret pohrani u skladišta, no da nisu mislili da je opasan "u toj mjeri".
Kućnim pritvorom bit će obuhvaćeni svi dužnosnici "koji su sudjelovali u aferi skladištenja amonijeva nitrata, koji su ga nadgledali i vodili postupak oko tereta" od lipnja 2014., kazao je ministar informiranja Manal Abdel Samad.
Aminijev nitrat pristigao je u luku na brodu pod moldavskom zastavom, Rhosus, koji je ušao u bejrutsku luku nakon što je pretrpio tehničke probleme tijekom puta iz Gruzije za Mozambik, navela je tvrtka Shiparrested.com, koja se bavi pravnim slučajevima vezanim uz pomorski trgovački promet.
Brod je pregledala inspekcija, zabranjen mu je izlazak iz luke te su ga kratko nakon toga napustili njegovi vlasnici, pokrenuvši nekoliko pravnih zahtjeva. Brodski teret ostao je uskladišten u lučkim skladištima iz sigurnosnih razloga.
Potraga za nestalima, zdravstveni sustav na rubu
Snage sigurnosti u Bejrutu rasporedile su se u širokoj zoni oko područja eksplozije a pripadnici spasilačkih službi tragaju za ostacima žrtava i preživjelima, dok čamci pretražuju vode uz obalu. Deseci ljudi još uvijek su nestali.
Ministar zdravstva Hamad Hassan kazao je kako sustavu nedostaje kreveta i opreme potrebne kako bi se zbrinuli ozlijeđeni i skrbilo o pacijentima koji su u kritičnom stanju.
Oko 300.000 ljudi ostalo je nakon eksplozije bez svojih domova, kazao je guverner Beiruta Marwan Aboud.
Brojne zemlje ponudile su pomoć Libanonu. U četvrtak bi trebao pristići zrakoplov iz Francuske s 55 djelatnika spasilačkih službi, medicinskom opremom i mobilnom klinikom opremljenom za zbrinjavanje 500 ljudi, a u posjet bi trebao stići i francuski premijer Emmanuel Macron.
Europska unija, Rusija, Tunis, Turska, Iran i Katar šalju neophodnu pomoć. Velika Britanija također je spremna poslati medicinske stručnjake i humanitarnu pomoć, najavio je ministar vanjskih poslova Dominic Raab.
Podržite nas!
Kako bismo Vas mogli nastaviti informirati o najvažnijim događajima i
temama koje se ne mogu čitati u drugim medijima
, potrebna nam je Vaša pomoć. Molimo Vas podržite Narod.hr s 50, 100, 200 ili više kuna. Svaka Vaša pomoć nam je značajna! Hvala Vam! Upute kako to možete učiniti možete pronaći
OVDJE
Izvor: narod.hr/agencije