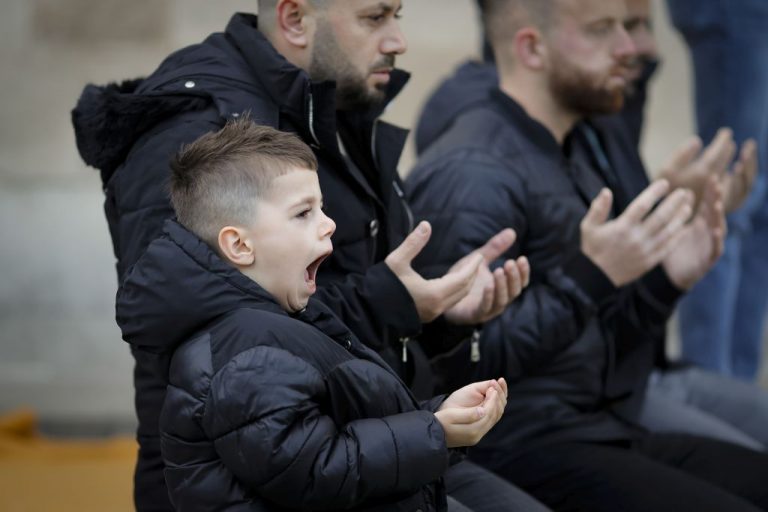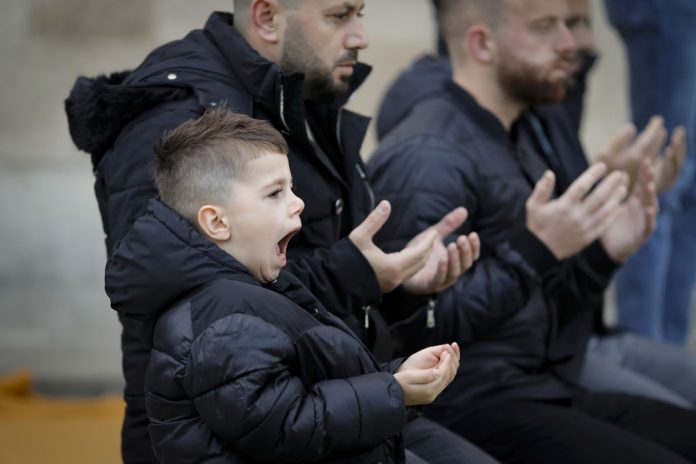 Muslimani danas slave Ramazanski bajram. Nakon mjeseca molitve i posta radost blagdana slavi se u zajednicama i obitelji, a drugog dana posjećuju se i groblja.
Ramazan je najsvetiji i najvažniji mjesec za muslimane širom svijeta.
> Kardinal Bozanić čestitao Ramazanski bajram vjernicima islamske vjeroispovijesti
Tijekom ramazana vjernici su bili obvezani na jednomjesečni post – cjelodnevno ustezanje od hrane i pića, od fizičkih zadovoljstava, te neprimjerenog govora.
Ovo je drugi Ramazanski bajram koji se obilježava u okolnostima pandemije koronavirusa, što znatno onemogućava posjete obitelji i prijateljima.
Što je Ramazanski bajram?
Ramazanski bajram (Eid al-Fitr) islamski je blagdan koji se obilježava nakon ramazana. Sam ramazan je jedan od posebnih mjeseci u Islamu jer je jedna od pet temeljnih dužnosti svakog muslimana i post koji se provodi u ovom mjesecu. Tijekom tih mjesec dana a ramazana muslimani se moraju uzdržavati od hrane, pića i spolnog kontakta sa svojim suprugama, i to od zore pa do zalaska sunca.
Kada taj mjesec prođe slijedi mjesec Ševal i prva tri dana tog mjeseca je jedan od dva praznika u Islamu, Ramazanski Bajram (1. 2. i 3. dan u mjesecu). Tako se obilježava kraj posta. Na prve dane Bajrama post nije dopušten.
Kako se slavi Ramazanski bajram?
Preporuča se napraviti nekoliko stvari koje doprinose obilježavanju posebnosti ovih dana kao praznika: prije odlaska na Bajram namaz okupati se, jesti prije Ramazanskog Bajram namaza (neparan broj hurmi, ili nešto drugo ako hurmi nemamo), a na Kurban-bajram jesti tek poslije namaza (i lijepo je da to bude kurbansko meso), učenje tekbira na putu u džamiju i u njoj, čestitanje, oblačenje najljepše odjeće, mirisanje i ukrašavanje, odlazak u džamiju jednim putem a povratak drugim, posjetiti rodbinu i prijatelje (zijaret).
Ovo je obiteljski praznik i običaj je da se provede što u kući sa svojom obitelji, u gostima kod šireg kruga obitelji ili kod bliskih prijatelja. Tijekom proslave Ramazanskog bajrama postoji izražena svijest o onima koji nemaju tako da se na taj dan daje Zekat al-fitr, ili milostinja za siromašne. Običaj je i da se muslimani, koji su iz bilo kojeg razloga posvađani, pomire na Bajram.
Tu su i tradicionalna jela za Bajram: baklava, hurme, sarma, punjene paprike i mnogo drugih tradicionalnih jela.
Važno je napomenuti i kako se običaji razlikuju, ovisno o tome u kojem se dijelu svijeta Ramazanski bajram slavi.
Čestitka za ovaj blagdan glasi: Bajram Šerif Mubarek Olsun, što znači Čestit i blagoslovljen Bajram, a odgovara se: Allah Razi Olsun, što znači Neka Allah /Bog/ bude zadovoljan tobom.
Svim muslimanima Bajram Šerif Mubarek Olsun!
Podržite nas!
Kako bismo Vas mogli nastaviti informirati o najvažnijim događajima i
temama koje se ne mogu čitati u drugim medijima
, potrebna nam je Vaša pomoć. Molimo Vas podržite Narod.hr s 50, 100, 200 ili više kuna. Svaka Vaša pomoć nam je značajna! Hvala Vam! Upute kako to možete učiniti možete pronaći
OVDJE
Izvor: narod.hr